Reduce IT operational costs of tech teams upto 90%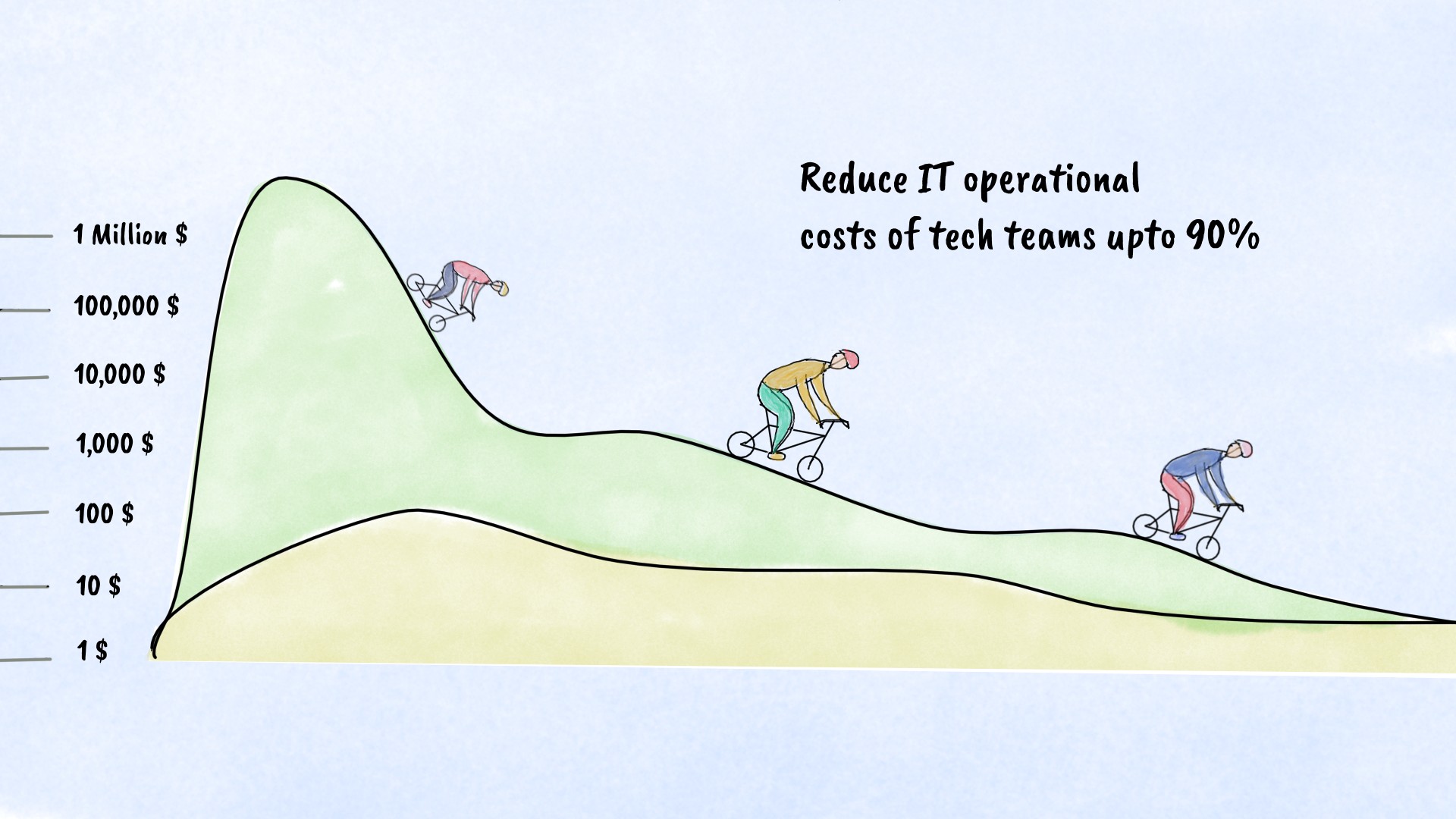 We have seen many IT/software companies and startups spend lots of money on tools/services to enhance team productivity and infrastructure security. For them, life is tough without those tools, hence they end up spending more and more every month. We agree that tools and services are important, but what if the team grows. You can't keep on spending as the team size increases.
These days every tech team use different tools and software services to manage projects, work logs, time sheets, source code repositories, IDE, collaboration, deployments, server access, server logging & auditing, monitoring, alerting, etc. When the size of the team starts to grow, consumption of those services will increase for sure, thus increasing the complexity in team management, increasing monthly subscription bills and increasing duplication of work. Over a period of time, your team might be out of control which can lead to potential security risks and entirely decrease the productivity of the team.
As the team size increase, your IT operational cost also increases.
Complexity in team management
Usually, team managers try to integrate software services by installing add-ons and plugins, but most of the time it won't work. Finally, they end up scratching their heads. It is very difficult for a team manager to manage the team across multiple services. It is almost impossible to keep track of team productivity because the data is scattered across multiple services.
Managing a tech team is really challenging task for a team manager.
Increase in IT operational costs affect non-funded companies
Bigger companies can afford to pay for a number of services that they use every month. But, what about startup/midsize companies? They are huge players in the market today. We are seeing a lot of startup companies gaining funding from investors to meet their operational cost. But what about self-financed or bootstrapped companies? They are much high in numbers when compared to funded companies.
Know that bootstrapped companies are more in number than funded companies.
Need a solution? Try SloopEngine
SloopEngine is a SaaS product that offers key features such as centralized SSH key management, SSH access management, server-backed online IDE, SSH logging & auditing, live SSH auditing, activity tracker, project management, live chat, etc. It is specifically designed for tech teams. Only a web browser is required.
Now, you can replace all the services/tools with SloopEngine, thus reducing the complexity in team management, reducing monthly subscription bills and reducing duplication of work. With single SloopEngine account, you can effortlessly manage multiple tech teams on the cloud. Watch SloopEngine demo video to know how it works, it's worth spending a few minutes. From software development to production release, all in one service.
Interested? Signup today for free! Thank you.