Coronavirus: Work from home with 100% productivity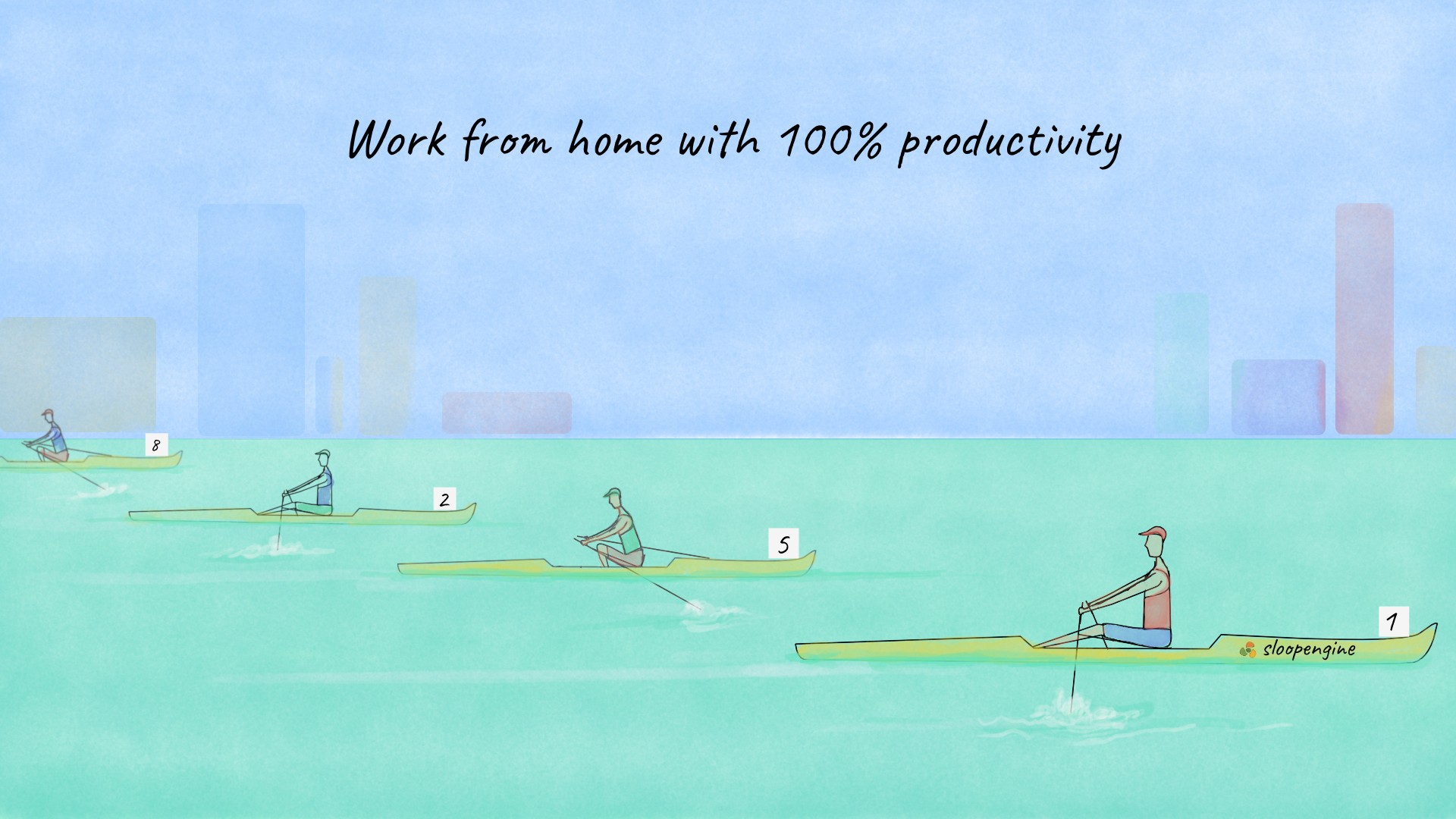 We all know how Coronavirus (COVID-19) is becoming a potential threat to the global economy as thousands of people died across the world. Due to the rapid expansion of the Coronavirus, factories, companies, startups, shops, outlets, schools, agriculture, airports, tourism, etc., remain shut down across many countries. Thus the impact of Coronavirus on the global economy is increasing day by day.
Knowing the importance of the IT/software industry
Almost every company and government rely on the IT/software industry to manage their data and software. The operation of the IT/software industry is very much necessary to run other sectors in the country. If the IT/software industry is totally down, then almost all other sectors of the country will be stalled. Let's take a took into few examples.
A logistics company needs a software to keep track of goods which can be delivered to the customers. In banking industry every debit and credit transactions are logged into servers. Customers use ecommerce apps to buy and sell products online. These days it is mandatory for every business in the world to maintain software for email, helpdesk, CRM, billing, etc., to keep them up and running. This is how the IT/software industry gains importance over other industries.
Coronavirus challenging the productivity of IT/software employees
We all know that major IT/software companies have asked their employees to work from home due to the Coronavirus outbreak. It is good for them to work from home, but what about productivity? Ensuring 100% productivity is not possible for employees, especially tech employees. Due to the lack of online tools/software, it is very hard for a techie to perform day to day activities like software development, server access, infrastructure provisioning, logging, monitoring, debugging apps, deploying software, troubleshooting servers, root cause analysis, collaboration, project management, etc. The lack of tools is the biggest factor that decreases the productivity of an employee while working from home.
During these kinds of global emergencies, the companies end up choosing cloud/online software services that are not secure, which puts customer data at risk. Sometimes companies have to pay for a variety of online/cloud software services which increases monthly subscription bills and adds to the complexity in managing the software services. So, how to keep up employee productivity amidst the Coronavirus outbreak?
SloopEngine offers everything you need to work from home
SloopEngine offers a variety of features in a single user interface, only a web browser is required. Here is the list of key features that SloopEngine offers to enable a complete work from home experience for your employees.
SSH Key Management
SSH Access Management
Online IDE
SSH Logging & Auditing
Live SSH Auditing
Project Management
Activity Tracker
Geo Data Access Control
IP Whitelisting
Live Chat Conversation
You can get all of these features in one place, thus reducing IT operational costs by 90%. You can also save more time by avoiding duplication of work. Watch SloopEngine demo video to know how it works, it's worth spending a few minutes. From software development to production release, all in one service. From now on, companies don't have to panic because of the Coronavirus outbreak. Signup on SloopEngine and onboard your employees so they can work from home or anywhere.
Interested? Signup today for free! Thank you.