Activity tracking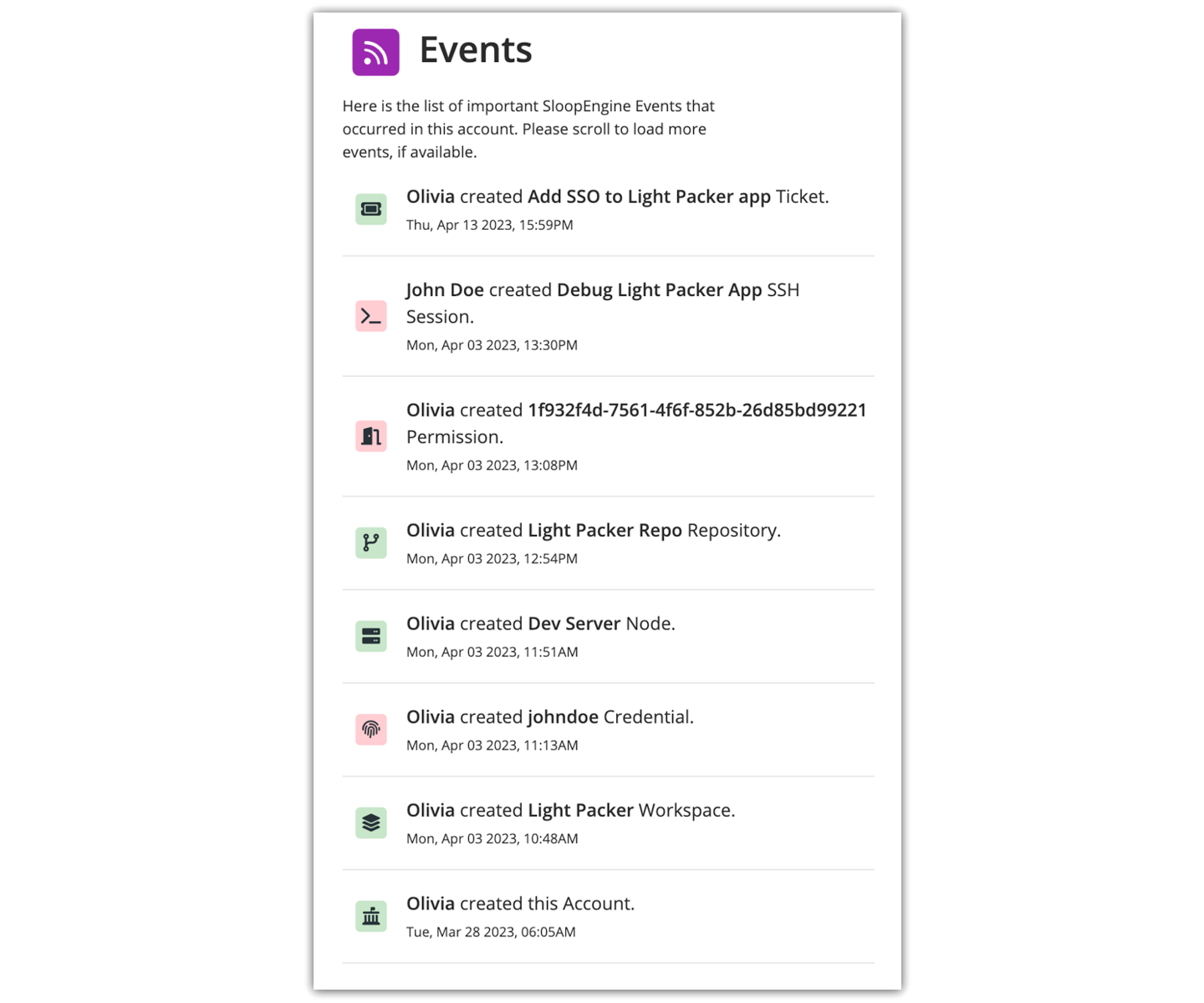 How do you instantly monitor what your team members are doing on your production, staging, and development infrastructures? Are you able to filter your team members activities based on contexts?
Whenever you perform actions like create, read, and update on your SloopEngine portal, it will be logged into the activity messages and can be monitored later on for auditing purposes.
The feature provides instant updates about your team members activity on your infrastructures and lets you perform context-based auditing on it.